Kristina Whisenhunt
Position title: Lab Manager and Research Specialist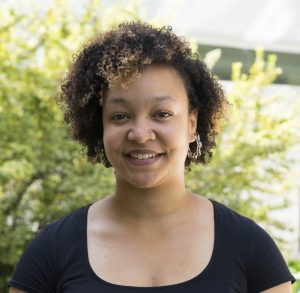 I earned my B.S Degree in Biology, with a concentration in Zoology, from the University of North Carolina at Pembroke in 2009. I then moved into industry, where for 3 years I performed molecular biology diagnostic assays for infectious diseases at LabCorp. In order to broaden my repertoire of molecular biology techniques and work on novel projects, I accepted a position as a technician in Dr. Young's research group at Duke University. In 2014, I moved with the Young Lab to Wisconsin where I became her Lab Manager.
My primary role in the research team is to identify candidate gene variants that may be causing the various eye diseases that we study. First, I use specialist software to filter through the hundreds of thousands of variants that we acquire from sequencing various family members' whole genomes and/or exomes. Second, I compare the resulting short list of family-specific gene variants to that observed in the general population utilizing publically available genome sequencing databases. Next, I use a multitude of computer-based tools, in conjunction with the known scientific literature, to prioritize the candidate gene variants for testing in cell-based functional assays, and for potential animal modeling studies.
I get great satisfaction from my job, as our novel research directly influences human eye disease. First, the identification of a new gene underlying an eye disease immediately allows molecular genetic testing opportunities for the family and other families with the same disease. Second, the subsequent elucidation of the biological mechanisms behind the disease opens up potential avenues for therapeutic options!
Outside of work, I enjoy spending time with my daughter and husband exploring Wisconsin. I am also passionate about performing circus arts and wheel gymnastics. I am a member of the Wheel Gymnastics Team representing the USA, and am ranked 3rd in the United States for Women's Wheel Gymnastics (2018).